MODIFIED SINE WAVE INVERTERS
Modified sine wave inverters offer a range of features that give you power wherever you want, whenever you want. From peak power start up technology for powering maximum loads from the moment you switch them on, to low battery voltage protection, superior noise filtering and an internally bonded earth system for complete peace of mind. Bottom of Form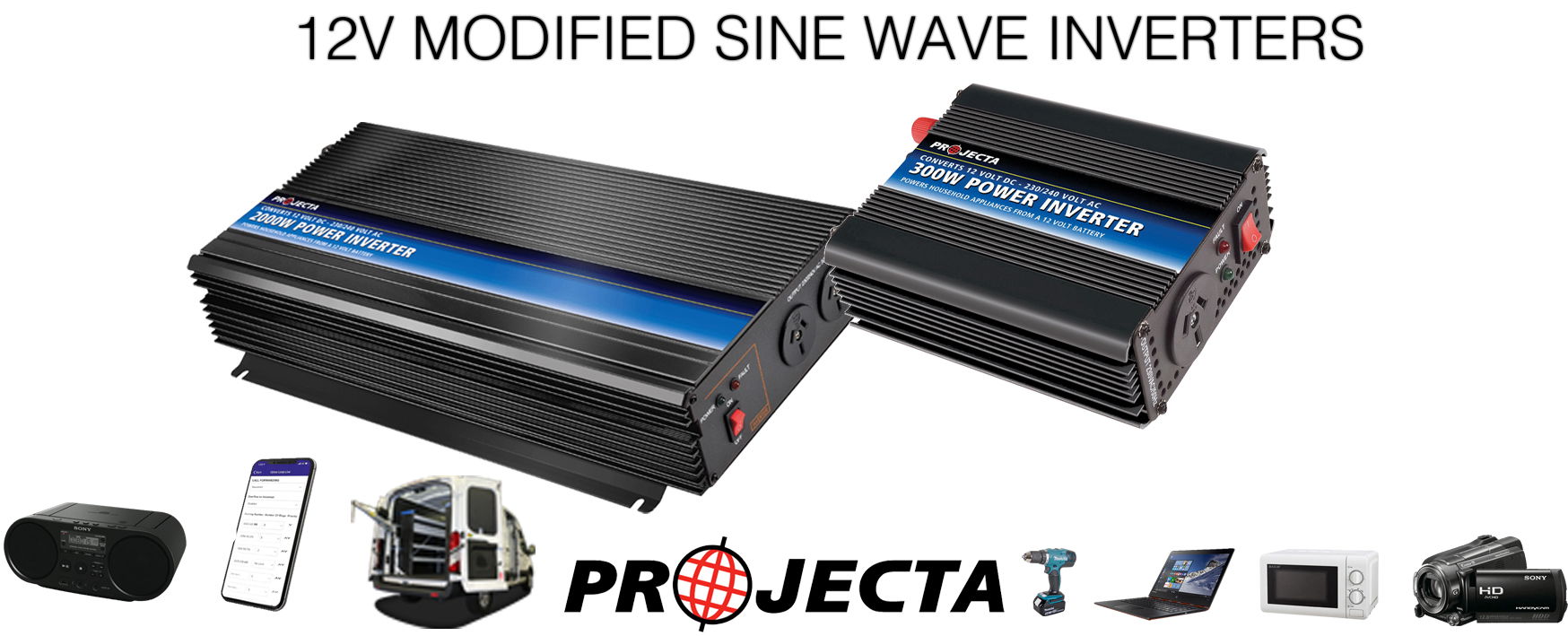 PRO-WAVE PURE SINE WAVE INVERTERS
Pro-Wave pure sine wave inverters have been specifically designed and built to deliver the next level of clean, reliable power, for those looking for greater performance over entry level modified sine wave inverters. Offering exceptional reliability, Pro-Wave is the ideal companion for all your adventures, be it for the avid traveller in search of remote outback destinations or the home handyman in need of good, clean power, no matter the location.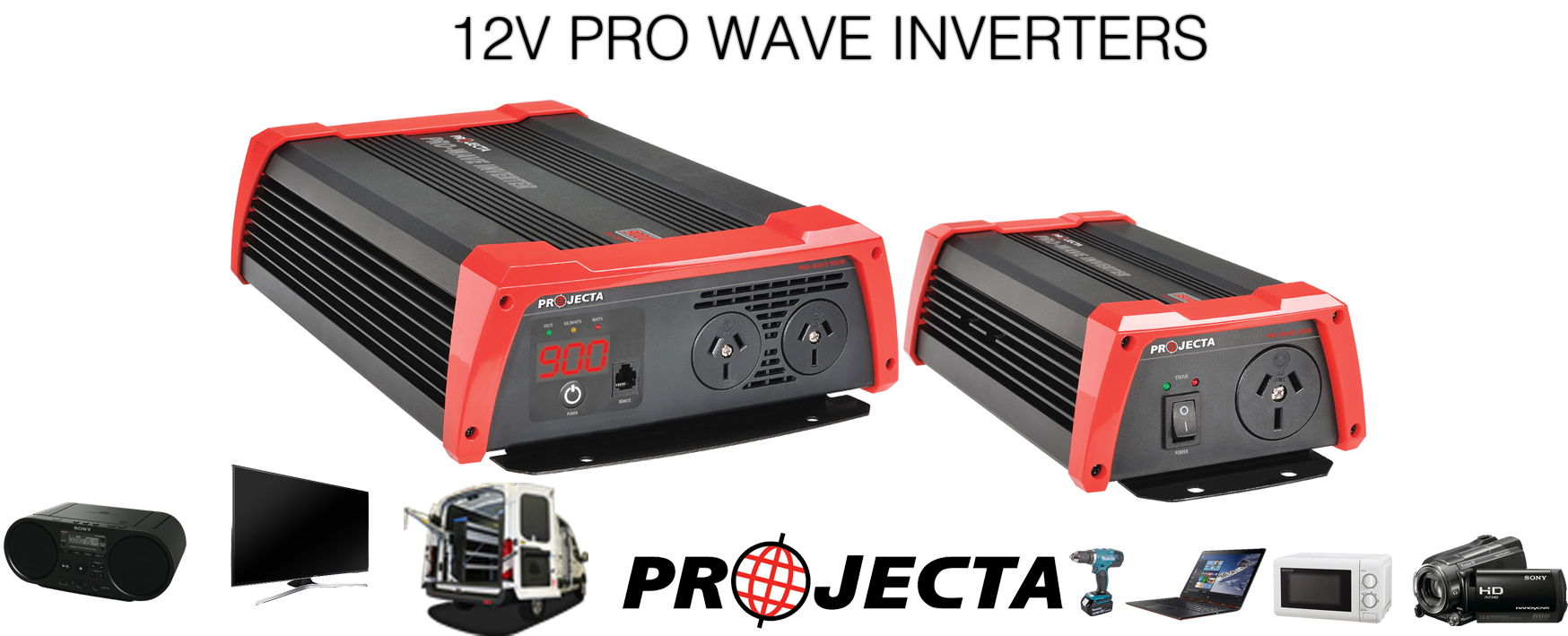 INTELLI-WAVE PURE SINE WAVE INVERTERS
Pure sine wave technology, Intelli-Wave delivers ultra clean power and unrivalled peak power performance to effortlessly run all your favourite appliances. Available from 150 up to 3000 Watts and featuring remote off/on switching on selected models, the Intelli-Wave range of inverters offer unsurpassed reliability and convenience.