WE STOCK A WIDE RANGE OF JUMP STARTERS FOR YOUR EMERGENCY NEEDS.
Suitable for variety applications we offer a range of jump starters to suit your specific application, budget and vehicle type.
From compact lithium jump starters offering built in power-banks to traditional jump packs, Battery stop has something to suit your needs.
12VOLT LITHIUM EMERGENCY JUMP STARTER AND POWER BANK IS920
PART NO IS920
900A PEAK AMPS, 240A CLAMP POWER
This powerful and compact lithium jump starter is capable of starting most petrol engines up to 6.0L*.
OVERVIEW
Rapid Recharge Technology (RRT)
LiFePO4 lasts 4X longer* than other Jump Starters.
Ultra-safe Lithium Iron Phosphate (LiFePO₄) battery
90% lighter than equivalent lead acid Jump Starter
Built in L.E.D flood light
Power bank functionality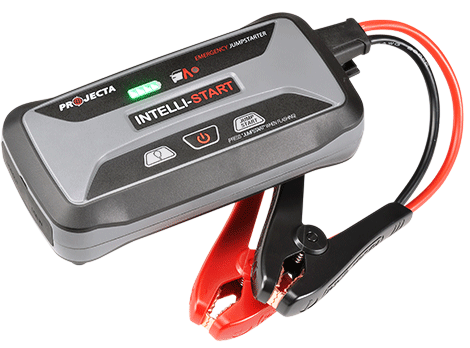 12VOLT LITHIUM EMERGENCY JUMP STARTER AND POWER BANK IS1220
1200A PEAK AMPS, 400A CLAMP POWER
The IS1220 is suitable for starting most 12V petrol vehicles up to 7.0 litres and 4.5L diesel.
A fully charged IS1220 can do 68 Petrol and 34 Diesel starts (with a flat vehicle battery).
With 40 seconds of Rapid Recharge after each jumpstart, the IS1220 will not need to be recharged during the working day.
OVERVIEW
Rapid Recharge Technology (RRT)
LiFePO4 lasts 4X longer* than other Jump Starters.
Ultra-safe Lithium Iron Phosphate (LiFePO₄) battery
90% lighter than equivalent lead acid Jump Starter
Built in L.E.D flood light
Power bank functionality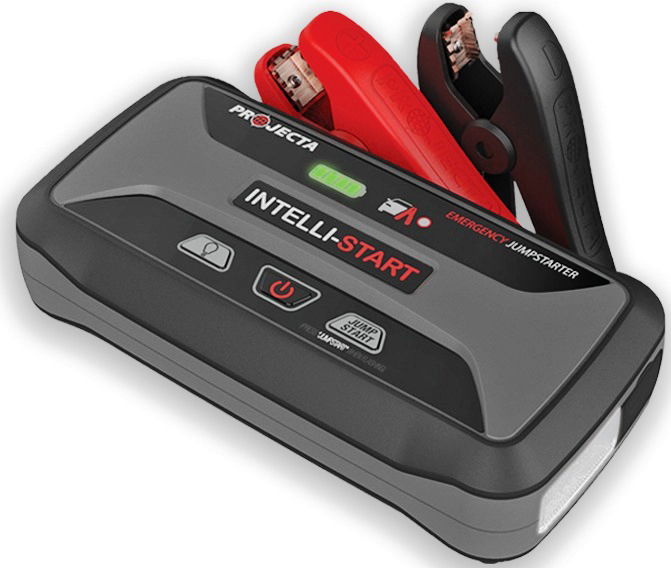 IS1500 12V PROFESSIONAL LITHIUM JUMPSTARTER PART
1500A PEAK AMPS, 550A CLAMP POWER The ideal unit for roadside service vehicles,
This powerful and compact lithium jump starter is capable of starting engines up to 6.0L diesel and 8.0L petrol. FEATURES Rapid Recharge Technology
FEATURES
Rapid Recharge Technology
Leave the jump starter connected to the vehicle for 40 seconds after the vehicle starts for 100% recharge
Maximum protection, safety & reliability
Unparalleled safety with a simple to use connection protecting the user, vehicle and jump starter
Engine top operation
The compact and lightweight IS1500 is more than 75% lighter that the equivalent lead acid jump starter. This allows the unit to sit on the engine while in use
L.E.D indicators
Monitor the jump starter's charge level and display jumpstart status from the easy to read LED indicators and battery status button
Docking station
Allows the jump starter to be on charge during storage. This balances the battery resulting in 10–20% longer battery life
Charges to 100% of the original charge status under normal conditions with a fully functioning alternator